SHEBA BROWN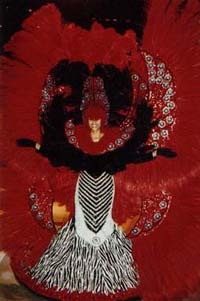 Educator, innovator, Sheba Brown also is known for her talents as a producer, director, choreographer, entertainer, actor, fashion model, and stylist.

She is a creative and soulful native Washingtonian known and loved by many for her giving nature. A natural entertainer, Sheba began her career a child performer leaving everyone in awe of her young enthusiasm and budding dance skills. In high school she discovered her talents in writing and the visual arts and earned her first national recognition, which encouraged her to further develop her talents as a poet, playwright, and short story author. Even as a teen, Sheba's compassion for people allowed her to make time to care for abused, neglected and abandoned babies at St. Ann's Infant and Maternity Home.

While developing her leadership skills as captain of the cheerleading squad, Sheba also further honed her entertainment skills by building a reputation as the class comedienne. She later became a professional model and upon high school graduation she began teaching for the Academie Rachelle Modeling School and Agency.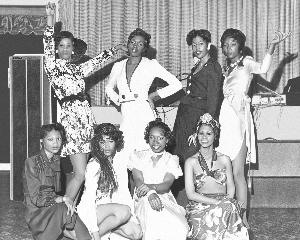 During the 1970's, Sheba partnered with Norma Butler to begin a modeling troupe called Foxy Finesse, which became one of the area's most popular modeling groups. She also negotiated a window mannequin modeling contract with one of the most popular boutiques in Washington, DC, which, at that time was a professional, personal and historic triumph since Black models were not booked and rarely working in Georgetown.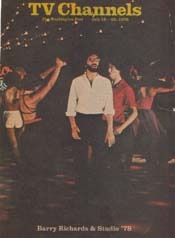 Her career in entertainment continued to excel. Soon after becoming a featured weekly dancer for the ABC television show "Studio 78" and a principal model and dancer for Hecht's Department Store television commercials, Sheba began a non-profit modeling company called Classique Elegance. By then a member of AFTRA (American Federation of Radio and Television Artists), she also joined SAG (Screen Actors Guild Union) after appearing in many television shows, industrials, commercials and films.In 1981 she wrote, directed, choreographed, performed and executive produced "The Best of Sheba" a theatrical music revue, which earned her high acclaim in Washington DC. She earned rave reviews again in 1982 with her production called "Red & White Cupids Delight", which was filmed and aired by Channel 32's show, Profiles. Sheba was also a featured guest on the Les Brown Morning Show in 1999 for her many years of work in the theatrical arts as a producer, director and choreographer for hundreds of shows and events.

Between 1986 and 1993 Sheba earned winnings from over 200 dance and
performance competitions amounting to over $20,000.00 in cash and $8,000.00
in prizes including trips to Brazil, the Pocono's, New York City, Nassau and Freeport. She was also honored to receive a recording contract proposal from a CBS Records, Executive and a dance contract with a dinner club in Korea.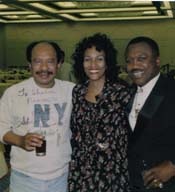 Some of her work includes the Venus Swimwear International Model Search; Revlon Hair Shows; Grand Opening Celebration of Penn Station Shopping Center in Maryland; Potomac Polo Club; International All-Star Benefit Show; New York's Studio 54 and the famed Copacabana Nightclubs; American Heart Association Benefit Show; Capital Plaza Shopping Center Fall Fashion Show; Lee Elder Celebrity Pro-Am Golf Tournament; Congressional Black Caucus Spouses Annual Fashion Show; Creative Systems Hair Products by Tim Gray, and as a solo dancer in Las Vegas with former Heavyweight World Champion Boxer, Joe Frasier in The Sherman Hemsley aka George Jefferson Revue.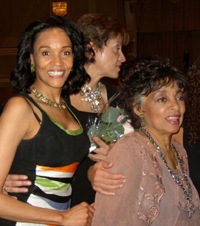 Her innovativeness and diverse skills in entertainment, fashion, cosmetology and makeup enabled her to work behind-the-scenes with such notables as Academy Award Winning Actress, Rudy Dee; Olympic Gold Medalist, Jessica Mendoza; CNN Reporter, Candy Crowley; Singers, BeBe Winans and Shirley Caesar; Actor, Ossie Davis, and Singer/Actress; Lynda Carter of "Wonder Woman" fame; The Washington Mystics and Interscope Recording Artist, Wali.

Committed to community involvement, Sheba has shared knowledge and expertise with disadvantaged and misled teenagers through student workshops for the Department of Recreation, the Duke Ellington School of Performing Arts, Diva Dynasty, and the D.C. Government Services.

Her management company, Aunnyx International is the backbone which handles the operations of Sheba Productions an organization designed to educate and promote fashion, music and theatrical awareness and Sheba's Collections, her own fashion and cosmetic sales, service and consulting business.

Her other affiliations and achievements:
Fashion and Entertainment Director for Indigo Unlimited, LLC.
Casting Manager and Lead Stylist for Haggerty & Associates Pageantry,
Modeling & Performing Arts Consultants
Executive Events Director for the not-for-profit Wings of Angels Corporation
Sales Associate for Team Jones, Inc., an Event Management and Public Relations Firm owned by former Dallas Cowboy, Ed "Too Tall" Jones
Director of Production for the Entertainment Media Company, HOT-ICE.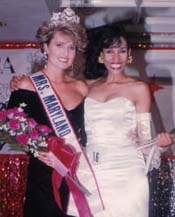 Awarded titles and honors:
Miss Silver Spring, Mrs. Maryland America 2nd Runner Up and Ms. Photogenic,
Miss Riggs Park and International Dream Girl

Thou her list of accomplishments are impressive and extensive, she quickly and glowingly states that her greatest achievement is not listed among her career accomplishments. Her crowning glory is the son she raised and educated. Indeed, she is the proud mother of music producer Qianta, AKA Q in whom she feels great pride.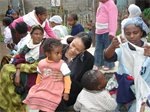 A woman of many talents, unlimited compassion and love for her fellow man and woman and a lady of incredible energy, creativity and focus, Sheba Brown continues to share her blessings by dedicating a good portion of her time, talent, experience and knowledge to charities and fundraisers worldwide, especially her latest sponsorship and fundraising for some of the underpriledged and orphaned kids who attend, My Little Angels KG and Primary School in Addis Ababa, Ethiopia.
__________________________________________________________________